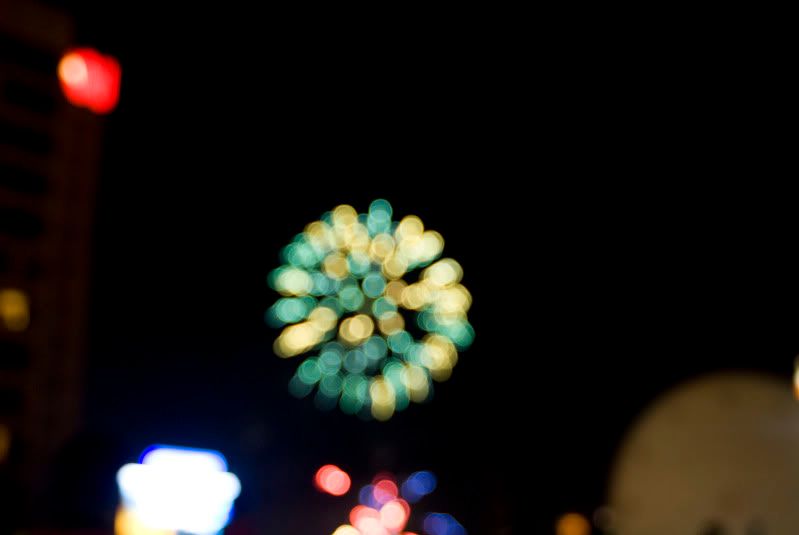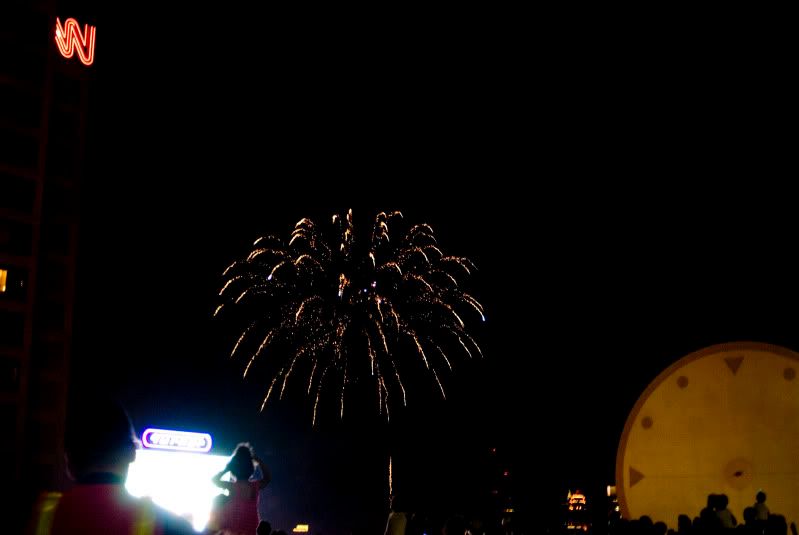 I had the opportunity of experiencing my first Fourth of July, which is something I only dreamed of before now. Every time I hear people talking about Fourth of July on either on TV or around me, I always wished of going and being apart of it. When I thought of Fourth of July, I thought, big Uncle Sam hat with white, blue and red ribbons everywhere and streamers the whole enchilada =D. But when I attended everyone was normal. Don't get me wrong they were wearing the nations colors and all, but nothing really seemed to stand out.
My friends and I watched the fireworks from on top of a parking lot building, right beside the CNN head office. We changed our seating about a million times to guarantee optimal viewing. Finally we ended up going back to where we started and realizing we should have never left.
The fireworks were AMAZING and to add a little more "umph", they played music and had a live show before the fireworks started. How crazy is that?!! My friend and I were quite mad when they played Ke$ha though, but we got over it pretty quickly after that one song. The finale was super and really went off with a loud, brilliant bang. I wish it never stopped. I really look forward to attending another Fourth of July!